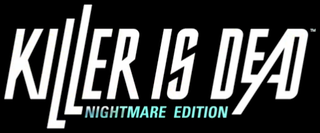 In other words: A Suda51 game will receive the PC treatment for the first time!
The game will be published by Deep Silver - the console version's publisher in Europe - and will be called "Nightmare Edition". It'll include some extras like a new difficulty mode, bonuses that were exclusive to pre-orders before, and a Metal Gear Solid-type theater mode where you can rewatch cutscenes.

The PC version will be released on May 9th, 2014, and comes as both retail as well as digital version, and costs only 20 bucks.
Edit: Ok, technically-speaking there also is the PC version of Sine Mora which Suda was the producer of, but people barely know that Grasshopper Manufacture was involved in this game.